HURLEY GRIP GAA SCOREMORE Hurling & Camogie Grip Tape CDU 96 Asstd units
HURLEY GRIP GAA SCOREMORE Hurling & Camogie Grip Tape CDU 96 Asstd units
Hurley grips consist of a non –slip polyurethane surface.
Grips use to help improve the durability, grip and longevity of your hurley.
Super absorbent and extra thick to help give maximum grip even in the wet conditions.
You can easily apply the grip to your hurley with its self-adhesive backing tape.
It is also suitable for other sports equipment such as racquets or hockey sticks.
96 mixed grips included in 4 compact and attractive CDUs.
We offer a wide range of GAA-related products from hurleys to footballs, inspirational books to GAA beanies, gear bags and more!  No Minimum Order. Free carriage on orders over €300. Next day delivery nationwide. Supplying the retail trade since 2004. Order online 24/7. Call us on (025) 40502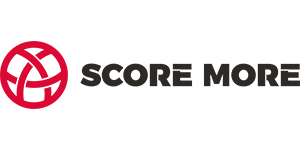 HURLEY GRIP GAA SCOREMORE Hurling & Camogie Grip Tape CDU 96 Asstd units is available to buy in multiples of 96