Jigsaw Book: Inside Our Solar System
Jigsaw Book: Inside our solar system. Explore Inside our Solar System and learn all about the Sun, Earth and the planets beyond.
Board book |

10 pages

266 x 386 x 23mm | 1,220g
Publisher's cover price  £12.99 - our RRP is only €9.99!
Specifications:
Brand - Igloo Books
Title - Jigsaw Book: Inside Our Solar System
Type - Puzzle Book
Age - 6 to 10 Years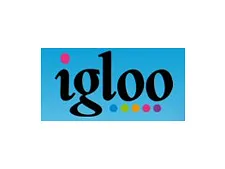 Igloo Books is a vibrant, energetic, customer-focused creator of fantastic quality and good value books. Igloo is the fastest growing private publishing company in the UK, and possibly the world.  Our objective is to deliver the best selling, the most fantastic books to you.
Jigsaw Book: Inside Our Solar System is available to buy in multiples of 10