GAA and SCORE MORE Eco Gaelic Footballs Pumped Asstd Colours
30 pre-pumped Size 5 leather Footballs. 15x GAA Gaelic Footballs and 15x SCORE MORE Gaelic Footballs (70% Recycled Rubber)

Our GAA and SCORE MORE footballs have an Airlock bladder . This has 3 times more air retention power in comparison other footballs in the market which have a normal Hi Tech Latex bladder.  
* Surface made with fine blend of Natural and Synthetic Rubber for Ultra grip and handling
* Back laminated with 2 layers of Cotton Canvas and Polyester Viscose.
* Fitted with highest technology AIRLOCK Bladder which has 3 times more Air Retention power than any normal bladder
* Heavy Pressure Machine stitched
*Tested for size, weight, diameter, roundness & rebound
*Materials are tested for hardness, abrasion resistance, and water resistance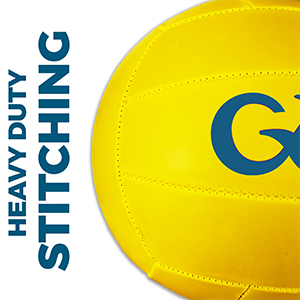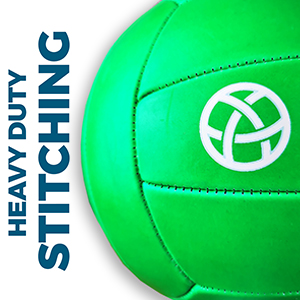 GAA and SCORE MORE Eco Gaelic Footballs Pumped Asstd Colours is available to buy in multiples of 30
We found other products you might like!