GAA Supporter Footballs 28 pcs Display Bin Size 4 &5 Pumped Asstd Colours
Our GAA footballs have an Airlock bladder . This has 3 times more air retention power in comparison other footballs in the market which have a normal Hi Tech Latex bladder.  
Footballs: Size 4 and 5 leather footballs in 28 pce GAA Display Bin.  Assorted colours (White, Red, Green, Blue, Pink, Yellow. All Official GAA or SCORE MORE Logos).
* Surface made with fine blend of Natural and Synthetic Rubber for Ultra grip and handling
* Back laminated with 2 layers of Cotton Canvas and Polyester Viscose.
* Fitted with highest technology AIRLOCK Bladder which has 3 times more Air Retention power than any normal bladder
* Heavy Pressure Machine stitched
*Tested for size, weight, diameter, roundness & rebound
*Materials are tested for hardness, abrasion resistance, and water resistance
FSDU DIMENSIONS:        H: 80cm   W: 59cm  D: 59cm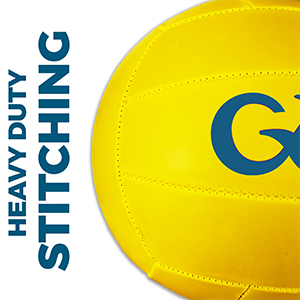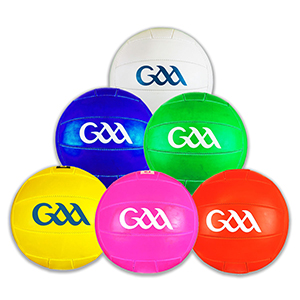 We found other products you might like!